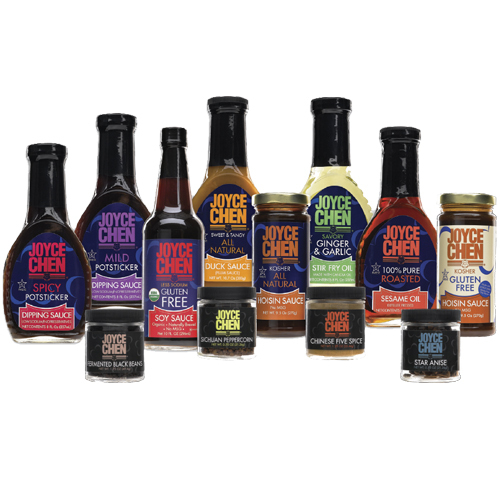 Purchasing Products
Can I buy Joyce Chen Foods products on line?
Yes. Joyce Chen's sauces, condiment, Asian oils, and Asian spices
may be purchased online
.
Where can I find Joyce Chen Foods products in stores?
Our products are available
in supermarkets and independent grocers
. In the case of supermarket chains, each store determines its product mix. That means that you might find Joyce Chen products in one supermarket but not another within the same chain. Please
contact us
if you need further assistance.
Is there something that I can do if a store does not carry Joyce Chen Foods products?
Yes there is! We are happy that you asked. Please ask your storekeeper to add our products. Such a request can often make a big difference in what a store carries.
Here is a letter
to make it easy for you to make a request. We would appreciate it if you would
contact us
about your request.
Will you be expanding your product line?
Yes! We are always developing new products, and researching trends. Please
contact us
if you have any ideas for new products.