WICKED LOCAL LEXINGTON AND BEDFORD PAPERS
RUN CAMBRIDGE CHRONICLE AND TAB ARTICLE
Monday, November 3, 2014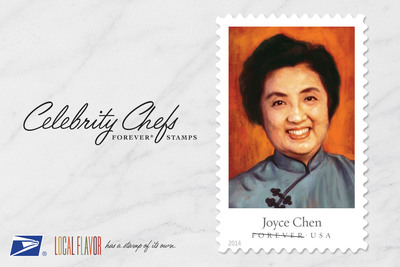 An edited version of Sara Feijo's October 22, 2014 Cambridge Chronicle and Tab article on Joyce Chen has been published today in the Wicked Local papers in Lexington, and Bedford. These article do a great job publicizing the legacy of Joyce Chen. They also highlight Joyce Chen's her inclusion by the US Postal Service in its Celebrity Chef Forever stamp series.

The Lexington article, "A pioneer in Chinese cuisine: Lexington's Joyce Chen be honored on Forever stamp," begins:
"Have you ever cooked in a flat-bottom wok? Do you cook Chinese food at home?"

For even more detail on Joyce Chen's amazing life, we suggest that you read our website page, "Our Story."