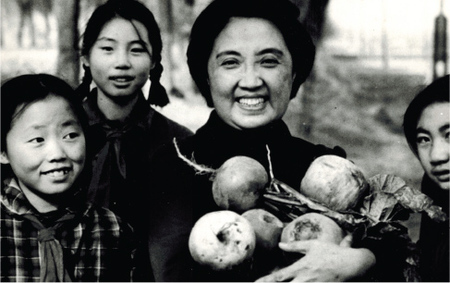 Her Story
Born in Beijing in 1917, my mother Joyce Chen came to this country with my dad, sister and brother in 1949. We moved to Cambridge MA, where friends of the family had settled, and where I was born.
Surrounded by Chinese students at Harvard and MIT, my mother's Chinese cooking was in great demand in the 1950s. Within a few years, that demand spread when my mother's eggrolls were a big hit at a function at the Buckingham School in 1957, where my brother, sister, and I were students.
Inspired by feedback at the Buckingham School, my mother embarked on cooking classes, an innovative cookbook, PBS television show, and her four eponymous Chinese restaurants* in Cambridge that we operated for forty years, beginning in 1958. Through her restaurants, she developed relationships with many well-known people, including Julia and Paul Child, Henry Kissinger, Danny Kaye, Beverly Sills.